CIN Alert for August 10, 2011
Is the American Dream…Becoming a Nightmare?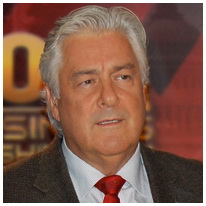 The day was perfect for early June: a bright blue sky, temperatures in the mid 80's and about 120 friends and family gathered around a village gazebo in the Southwest as Robert and Shanella tied the knot. There was just one thing wrong: the couple, who had dated for five years, recently learned that their plan to buy their own home a few months after they were married may be unraveling due to a proposed rule change by the federal government.
"The end of the American Dream as we know it may be near for millions of working families," said John Taylor, President & CEO of the National Community Reinvestment Coalition (NCRC). "At a time when our economy is fragile and our housing values have plummeted along come the regulatory agencies with a solution that will limit access to mortgages for millions of families. If regulators move forward with the current plan, it will block homeownership for millions of Americans, who will find themselves being punished for the mere fact that they are not wealthy."
The plan which CEO Taylor refers to is a proposal regarding the definition of a "Qualified Residential Mortgage" which would require 20% down payments to get a loan. For young people like Robert and Shanella, with a modest income and minimal savings, there is no way they could come up with the $60,000 cash down payment needed for the $300,000 home they've had their eyes on.
These are the type of critically important issues CIN editors explore every day in our Housing Section. For as long as our nation has existed, the dream of homeownership has been a primary motivating force for individuals and families. Thanks to far-sighted public sector programs – such as the GI Bill for returning WWII veterans, federal tax deductibility for mortgage interest, and FHA or other government guarantees of mortgages – the rate of homeownership has reached the 70 % mark in the United States. (The rate of ownership has slipped in the Great Recession and is now back to 1965 levels, experts say.)
In theory, everyone today who earns a salary should be able to buy a home of his or her own. However the impact of the recession combined with the proposed down payment rule change could place first time homeownership in jeopardy for millions of families.
CIN stays abreast of this and many other housing-related issues with fresh new material and updates posted every day. Here are some of the latest developments on the housing front:
Obama Administration Releases July Housing Scorecard
(Source: HUD) The U.S. Department of Housing and Urban Development (HUD) and the U.S. Department of the Treasury have released the July edition of the Obama Administration's Housing Scorecard – a comprehensive report on the nation's housing market. The latest housing data offer continued mixed signals as home prices improved slightly but showed continued strain from foreclosures and distressed homes
Realogy Files Comments With Regulators Regarding Dodd-Frank
(Source: Realogy) Realogy Corporation, a provider of real estate and relocation services, has filed comments with the six regulatory agencies responsible for drafting the rules regarding Qualified Residential Mortgage (QRM) under the Dodd-Frank Act. In its comments, Realogy states that the proposed QRM definition is unnecessarily narrow.
The Changing Face of the "American Dream"
(Source: My Bank Tracker) A joint survey by the National Endowment for Financial Education and The Street, which surveyed more than 2,000 U.S. adults in late June, shows that retiring comfortably has overtaken homeownership as the new American Dream, with 47% of those polled stating that retirement was their most important financial goal.
Mortgage rates plunge, but little boost for housing
(Source: Christian Science Monitor) Mortgage rates have reached a national average of 4.45 % for a fixed, 30-year loan. However, the near-record lows in mortgage rates are not boosting home sales.
Wells Fargo Suit Says Bank Failing to Obey Federal Reverse Mortgage Rules
(Source: Bloomberg) In a group lawsuit, Wells Fargo & Co. has been accused of ignoring federal rules on reverse mortgages and forcing homes into foreclosure instead of giving heirs a chance to buy them. The lawsuit specifically alleges that Wells Fargo hasn't been notifying surviving spouses that they have the right to purchase properties at 95% of appraised value after the death of a borrower who took out a federally-insured reverse mortgage.
LI mortgage firm charged in $58M fraud
(Source: LI Business News) First Class Equities, a Long Island based mortgage broker firm and 14 individuals associated with the company have been hit with a five-count indictment for their involvement in a mortgage fraud scheme involving over 100 home mortgages loans valued at more than $58 million on residential properties in the New York City area, Westchester County, Dutchess County and Long Island.
Homeowners who want to trade up are stuck waiting
(Source: Los Angeles Times) Before the housing bubble bust, rising prices fueled the housing market, enabling buyers to start small and trade up to larger, more expensive homes. Today the ease of upward mobility has been greatly reduced, producing a major roadblock in the housing market.
Foreclosures fall in most US Cities
(Source: CNN) Foreclosure filings fell dramatically during the first half of the year as processing delays at the banks, which are strapped with excess inventory of repossessed homes, continued to skew the numbers — and falsely raise hopes that the housing market is staging a recovery.
__________
COMMENTARY
Some Bankers Never Learn
(Source: New York Times) NYT Featured commentator Gretchen Morgenson bemoans the fact that some bankers who service the mortgage industry are fighting a new rule that might prevent a repeat of the lending binge which precipitated the housing recession.
Vacant Homes Will Drown Housing Recovery
(Source: CNBC) Diana Olick, CNBC's real estate reporter states that we often lose sight of basic supply and demand. Supply continues to grow in existing homes, and demand, which demographically speaking should be there, is starving right now for confidence.
Home buying can be a very emotional process for families. This is usually the largest purchase most individuals will make in a lifetime and one with long-lasting effects. The CIN housing section is designed to provide important information to prospective homebuyers, counselors and advisors, lenders, and developers. These include aspects of arranging financing and other details of the purchasing process, such as obtaining a fair appraisal of the value of the intended home.
We also present information on various bank mortgage lending programs and mortgage banking programs to help borrowers understand the process they are entering as they select a home for purchase. By providing the very latest information on housing CIN editors seek to make the process clearer and more transparent for our readers. We invite you to visit this site often.