Donate to PICB
Donating to PICB will help those needing assistance with affordable housing, and financial literacy educating.
NCRC Housing News
Obama Appoints Protector of the Taxpayer Interest
NCRC supports appointment of Richard Cordray to head the CFPB
Washington, DC – President Obama will today use his constitutional authority to recess appoint former Ohio Attorney GeneralRichard Cordray to head the Consumer Financial Protection Bureau (CFPB). In 2010, the National Community Reinvestment Coalition (NCRC) gave Cordray its Henry B. Gonzalez Award for outstanding public service, noting that he was a "shining example for state officials everywhere because of the many ways in which he honors his mandate to protect Ohio residents."
Today, NCRC President & CEO John Taylor made the following statement:
"Richard Cordray has a strong record of protecting consumers and taxpayers, making him the right person to carry out the Consumer Financial Protection Bureau's mission."
Read more...
CIN Alert for August 10, 2011
Is the American Dream…Becoming a Nightmare?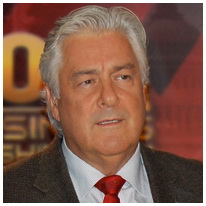 The day was perfect for early June: a bright blue sky, temperatures in the mid 80's and about 120 friends and family gathered around a village gazebo in the Southwest as Robert and Shanella tied the knot. There was just one thing wrong: the couple, who had dated for five years, recently learned that their plan to buy their own home a few months after they were married may be unraveling due to a proposed rule change by the federal government.
"The end of the American Dream as we know it may be near for millions of working families," said John Taylor, President & CEO of the National Community Reinvestment Coalition (NCRC). "At a time when our economy is fragile and our housing values have plummeted along come the regulatory agencies with a solution that will limit access to mortgages for millions of families. If regulators move forward with the current plan, it will block homeownership for millions of Americans, who will find themselves being punished for the mere fact that they are not wealthy."
Read more...
Elimination of HAMP Would Only Prolong the Foreclosure Agony
(Source: NCRC) John Taylor, President & CEO of the National Community Reinvestment Coalition (NCRC) says that Congress and the Administration need to stop procrastinating and create proposals that actually solve the country's financial problems, not ignore them. He suggests that Congress' decision to eliminate HAMP will bring further agony to the millions of hard-working families who are on the brink of losing their homes. Taylor says Congress should be debating how HAMP can be re engineered and improved.
Read more...
The Housing Bubble Has Popped, but if We Don't Pop the Denial Bubble Another Financial Crisis Awaits
Written by: John Taylor President and CEO of the National Community Reinvestment Coalition (www.ncrc.org)
Posted: January 8, 2010 03:41 PM - See original post
In 2007, the housing bubble popped. That event, and the credit crisis and recession that followed, unsettled even the most seasoned economic and political observers in Washington, DC. Yet the capacity of Beltway pundits' for remaining history is without compare, so much so that they no longer wait for a crisis to end before they pronounce it over. Maybe in 2010 another bubble will pop. I call it the denial bubble: denial that our financial system needs serious reform to prevent another financial calamity.
Read more...